Since 1990 Power Pool Plus, a United States corporation has been committed to providing quality products that are focused solely on the transportation of refrigerated cargo. Over that time, we have concentrated on developing products specifically designed and engineered to address this industry's demanding requirements for reefer power.
A History of Innovation – In the early 1990s, Power Pool Plus staked its reputation as a provider of rugged, well-built reefer generators by introducing our innovative Power Pack. We design our Power Packs for easy integration into the port environment, and these reefer generators are rugged enough to be used in port, on a vessel, or in the field.
Today's power packs continue to use many of the same design elements. And with nearly 30 years of experience behind us, our ability to continually evolve this product has allowed us to maintain our position as the market leader in power pack design, construction, and development.
Our expanded product line has grown to include PortaPacks. These smaller, more mobile, reefer gensets can efficiently address the increased number of smaller reefer container operators looking to gain a toe-hold into the lucrative refrigerated cargo trade.
Our team can provide significant yard design layouts that include multiple diesel generators supplying power across an entire terminal of hundreds of reefer containers.
The defining factor is that while others' play' in this market, Power Pool Plus has spent decades gaining experience by focusing on one task, providing a customized reefer Genset solutions to the refrigerated transportation industry.
From our home office located in Alpha, New Jersey USA, the Power Pool Plus team of experienced professionals are highly skilled in every aspect of Power Pack construction and dedicated to manufacturing quality products.
An International Presence – While we have strong representation in ports throughout the United States, our products can also be found in the ports and agricultural growing fields of South/Central America, Caribbean Islands, and onboard ships anywhere around the world.
Our focus is to serve the market segments of our customers.
Container Ports & Terminals
Reefer Chassis Yards
Barge Lines
Shipping Companies
Produce Growers
How We Deliver
Our goal is to not only produce the best quality reefer generator that meets the demands of your industry but also to provide complete solutions that help you achieve your financial successes in the demanding business of refrigerated cargo transportation.
Power Packs, 30 to 50 receptacle plug designs
PortaPacks™, 10 to 20 receptacle plug trailer-mounted gensets
Custom Designs, Customer specified designs and high plug count capacities
Rental Equipment, Temporary or long term solutions
Service, Experienced personnel to assist
What does the name Power Pool Plus mean?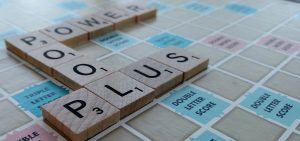 There's more meaning to our name that needs to be shared, as it tells the entire story of who we are and what we offer. Three words, Power Pool Plus, representing three ideals, and together providing one complete solution. Read More